Absolut launches wearables inspired by Coachella
Absolut Vodka has launched the pop-up experience Absolut.Land in connection with the Coachella music festival. The experience was built in Decentraland and it features a digital fashion collection that will be airdropped to visitors for free. The wearables were designed by Susan Alexandra and include dresses, shorts, caps and accessories.
As Forbes reports, the chief marketing officer of Absolut feels that the brand "thrives on being at the forefront of culture, and fashion is a large part of that." Absolut.Land is a reimagining of the brand's IRL activations at Coachella and includes a dance floor, a gallery and a selfie room.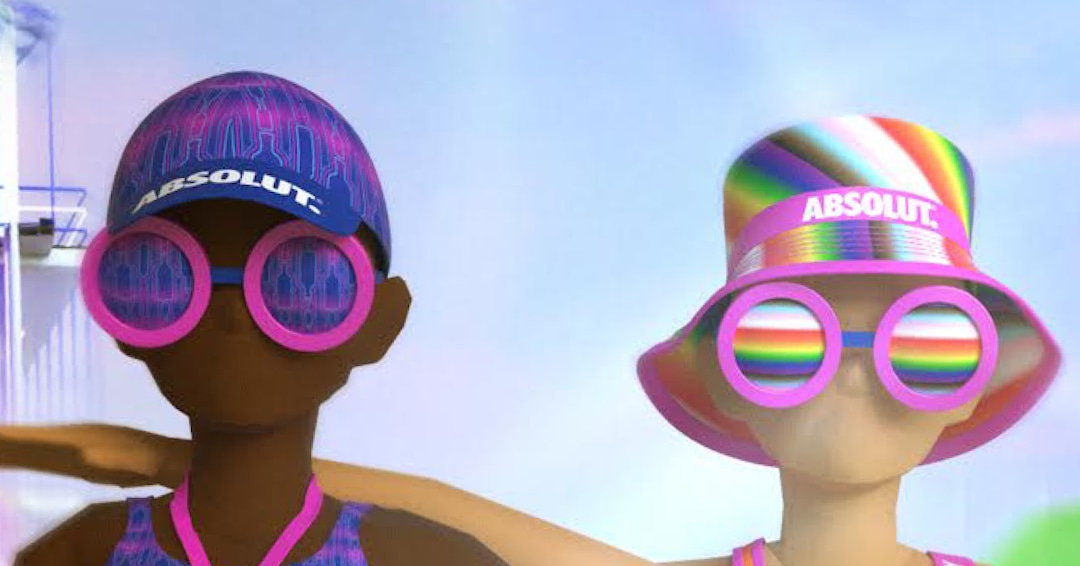 The designs by Susan Alexandra for this collection pay homage to LGBTQ+ communities, which the festival has a longstanding involvement with. They include rainbow motif dresses and a rainbow tank top, but also cocktail earrings and cocktail flatform shoes. The designer remarked on the unbridled joy of digital fashion design, which is not limited by practicality or cost.
Decentraland is quickly becoming the go-to metaverse world for large brands. This is despite the fact that it has a reputation for antiquated, low-resolution graphics and accessibility difficulties. In order to receive the airdrop visitors will need to perform various challenges and also share photos on social media.