Frank Smits of The Meta Art Club on merging art and fashion
We spoke with Frank Smits, a veteran of the fashion industry who fell into the web3 rabbit hole. With Levina Li, an art consultant with expertise in the Asia-Pacific region, Frank co-founded The Meta Art Club. The Club is described as a priceless ecosystem for artists, collectors and communities, while also bridging the gap for fine art and artists in the NFT space.  
The Meta Art Club is structured around a drop of 9,888 unique fine art NFTs curated from a selection of 35 international artists. The Club has collaborated with Vogue Singapore and most recently opened a space in The Uplift's new Ethereum-based world. Frank shared his outlook on digital fashion and how it converges with digital art. This interview has been edited for clarity and length.
You worked in fashion for more than 30 years. What areas were you involved in?
In 1990 I co-founded a company in Malaysia, working with fashion companies and brands in the areas of product development, design, sampling, production outsourcing and quality control. From 1995-2016 we were based out of Jakarta, Indonesia, working with major global fashion brands such as Tommy Hilfiger, Lacoste, Ralph Lauren, Hugo Boss, Diesel, Calvin Klein and many more. I have seen fashion evolving from a European to an Asian production base, the speed to market (from 2 to 12 collections per year) and a constant drive toward reduced pricing. In later years compliance and sustainability became an important focus in the industry as well.
How did fashion lead you into web3?
If we look to the other sectors and industries (think of automotive, medical, banking, etc.), the fashion world has been relatively slow in adopting new technologies and innovation. The focus on speed and pricing has compromised innovation and design, in my opinion. Larger minimum order quantities and cheaper materials have flattened the market, and many brands started looking the same. Remember the iconic designers of the 70s and the 80s, like Alexander McQueen, Thierry Mugler, Vivienne Westwood, Gianni Versace and others? By far this was the most exciting period, to me. The new digital world in web3 might bring the old times back, by giving a new breed of designers the chance to explore the creation of digital fashion / haute couture in ways that were incomprehensible before. There are no restrictions, and no traditional requirements. The emergence of NFTs, AR and wearables allow great designers like Anouk Wipprecht, Nicolo Casas, Roxane Fallah and Behnaz Farahi to create the most fantastic digital fashion works of art. Translate these to 3D printing opportunities and we can only imagine how this might develop in the future.
You founded The Meta Art Club with a focus on visual artists and collectors, but you have also worked on digital fashion projects. Tell us about those projects and how they fit into your club.
The Meta Art Club is focused on digital art in the true sense of the words: fashion is an art form. Web3 and the metaverse allow us to get rid of the gates that existed in the 'old world', and we are already seeing a partial merging of art and fashion – art is becoming important in the fashion world, and fashion is finding its way in the art world. In August we have a TMAC x DRESSX collaboration with 12 world class creators/designers. The NFTs will be in a series of 10 editions that include AR functionality and wearables.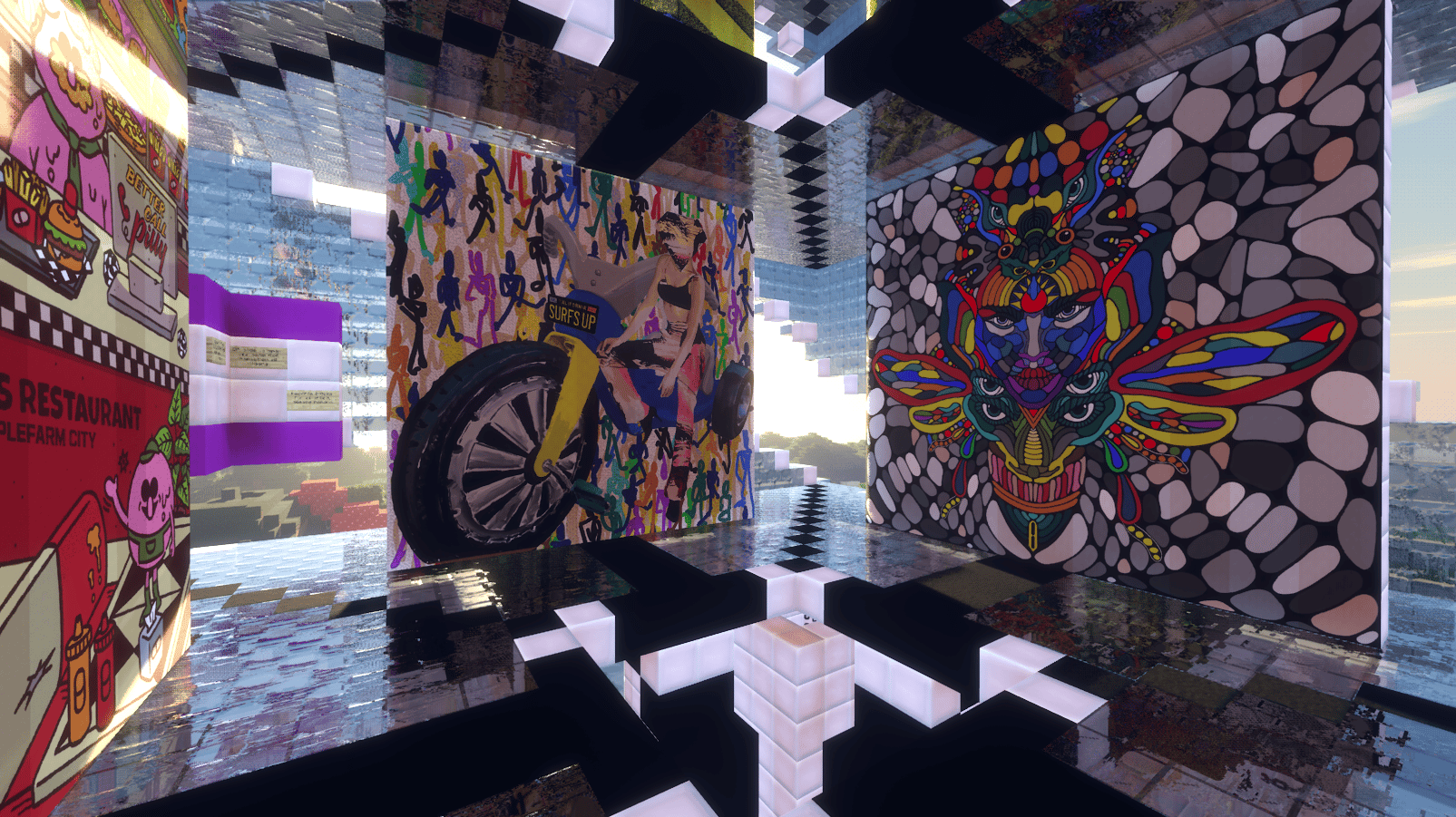 What are your views on digital fashion and its rapid ascent over the past few years?
Younger generations live on screens. For example, isn't it cooler for youngsters to have their avatar wearing a Balenciaga sweater during gameplay rather than wearing one to a family event? Another example: digital meetings have become common, and we can indeed expect digital wearables to be next in line for mass adoption. Time will tell, but I am confident that digital fashion will see a continued ascent, also with the entry of established web2 brands who do not want to miss the boat.
What are the next projects we can expect to see from The Meta Art Club?
We are aiming to grow the membership to further build an art-loving community in this new digital art space, one where collectors can meet fantastic digital creators. We are excited to have received the support of The Klaytn Foundation, who has given us a grant that allows us to launch TMAC in South Korea by the end of July. TMAC has also been invited to be in the first cohort of projects in the Newmoon Accelerator. Their team is assisting us to build a DAO and to explore tokenization. The opportunity to work alongside other tremendously inspiring projects means a lot to our team. We are in a decentralized world, and we look forward to many amazing collaborations in the space in digital art and digital fashion.