God save The Merge! – The week in review
Here are the digital fashion stories that broke through in the week ending Friday, September 16, 2022.
This week all eyes were on New York Fashion Week. Less eyes were on London Fashion Week due to the death of Queen Elizabeth II. And of course, The Merge happened. Lots of news to compete with for digital fashion in the week ending Friday, September 16, 2022. Here are the stories that broke through. 💥
Hypemoon posted an extensive interview with the closely-watched web3 innovator Gmoney. The anonymous creative director discussed his new digital fashion project and his views on the space in general. [Hypemoon]
Alo Yoga offered its first NFT at New York Fashion Week. The Aspen Collection NFT is in partnership with Moonpay. [Forbes]
NFT Now followed the common thread of web3 integrations and activations at New York Fashion Week. Read their overview for more details. [NFT Now]
Vogue Hong Kong published a special issue on the metaverse. The cover features the iconic Mars House by Krista Kim. [Twitter]
RED DAO opened an exhibition highlighting their collection. They partnered with the digital platform Artisant, and the exhibition featured CloneX avatars. [Artisant]
Digital Fashion Week NY happened, and the blogger astroporcelain posted an overview of the looks that caught their eye. [Mirror]
Institute of Digital Fashion is launching a major new billboard campaign at London Fashion Week. The focus is sustainable futures and the campaign includes QR codes that point to drops that are described as IRL x URL. [Vogue Business]
Ready Player Me dropped their Snake Collection on the DRESSX NFT platform. The collection was presented during the Metaverse Fashion Week in Somnium Space. [Twitter]
Bloomingdale's opened a virtual store to celebrate its anniversary. The space was created by Emperia. [Yahoo Finance]
Queens of the Metaverse, a mixed reality drag show, took place on Meta. The designers involved used Horizon Workrooms to create hybrid garments. [Meta]
CNN Style took a look at luxury fashion houses diving into the metaverse. Are we still early? [CNN Style]
RTFKT stirred the pot again, this time with the controversial introduction of altered metadata. Degens were split by the issue. Catch up on the debate with statements from the CTO of RTFKT and the resulting threads. [Twitter]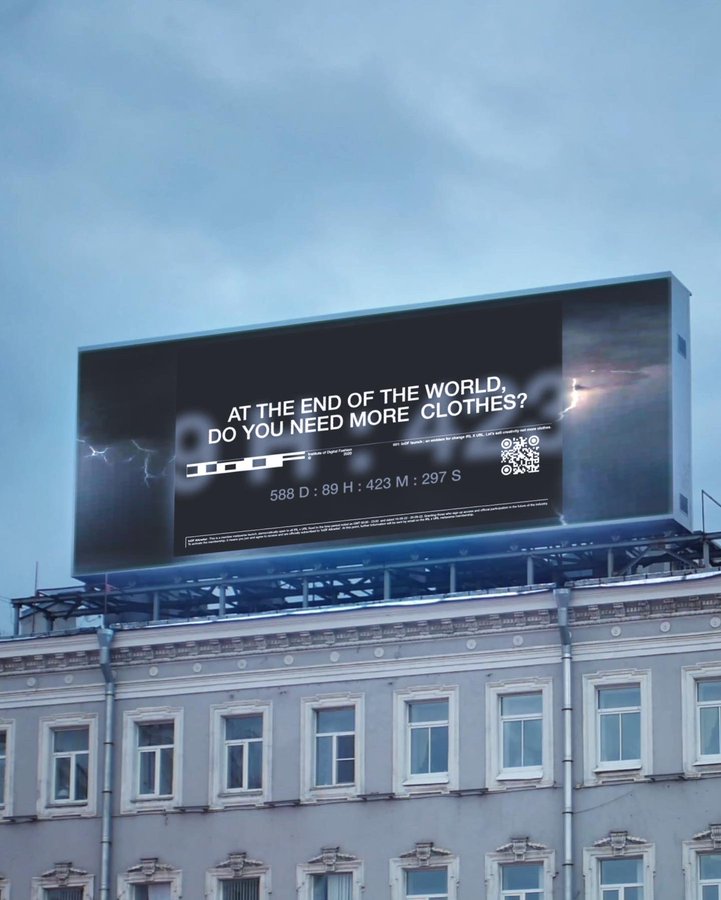 That's all for this week. Subscribe if you want this review delivered to your inbox. We're developing special features and utility for early adopters (yes, that's you!). Got alpha to report? Drop it here. And if you need a daily dose of digital fashion news follow our Telegram channel.