Mass adoption – The week in review
Roblox, Unreal Engine, Ralph Lauren. This is the essential news in digital fashion+luxury for the week ending Friday, November 4, 2022.
NFT.London by NFT.NYC is underway this week. The event is making a splash, but all eyes are becoming fixed on Miami Art Week to make a wave at the end of November. Meanwhile Instagram got the space buzzing when they announced the long-expected NFT integration on their app. Gaming continues to drive the conversation around digital fashion, and all roads still lead to Roblox, while Ralph Lauren is all in with a fresh web3 lewk. New trend reports, new logos, new school semesters. These are the essential stories in digital fashion+luxury for the week ending Friday, November 4, 2022.
Roblox posted a Metaverse Fashion Trend report, in collaboration with the Parsons School of Design at The New School. In short, the future continues to look bright for digital fashion. Download the report here 👇🏽
As a result of this report, Roblox also teamed up with the Parsons School of Design to develop a new course in digital fashion design. Mass adoption on its way! // The Verge
Dezeen goes long on Roblox with interviews and analysis. // Dezeen
The itinerant event on fashion x luxury Into the Metaverse lands in London. This edition features CYBR, DMAT, Epic Games, The Sandbox, BNV and many more. // Twitter
Speaking of CYBR, they just dropped their first AR enabled garment. // Instagram
Newmoon + Newforum is also setting down in London with a digital fashion event focused on identity and culture in the metaverse. Participants have yet to be announced. // Eventbrite
Hypebeast goes deep into Epic Games to explore the company's impact on digital fashion through Unreal Engine. // Hypebeast
Alice Delahunt, the former digital chief at Ralph Lauren and Burberry, has launched a new digital fashion platform called Syky. The space is getting crowded. Will the name of the game be competition or collaboration? // Vogue Business
The successful XR creator Don Allen III has signed on with Artisant as an advisor. We expect big things! // Twitter
DRESSX collaborated with Viktoria Modesta on a digital fashion installation at Crystal Bridges Museum, with assists by Lilium Labs + No Magic No Fun. Part of the Fashioning America exhibition. // Instagram
A first look at the RTFKT x Nike Space Drip sneakers was given by co-founder ClegFX. Manifest your dreams! // Twitter
Ralph Lauren is all in! The legacy brand changed their logo for the first time in their illustrious history. The new identity is created in homage to Fortnite. This major digital fashion play also includes a new hybrid collection. LFG! 🔥 // Fast Company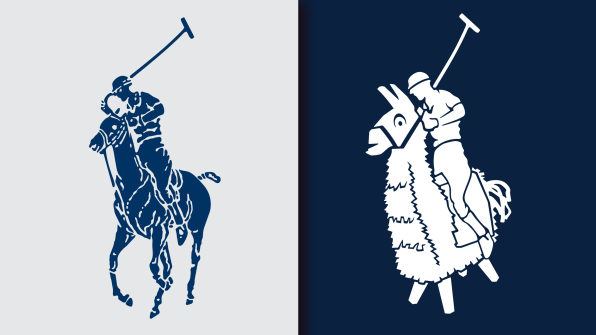 That's all for this week. Subscribe if you want this review delivered to your inbox. We're developing special features and utility for early adopters (yes, that's you!). Got alpha to report? Drop it here. And if you need a daily dose of digital fashion news follow our Telegram channel.