Nominations announced for the 2nd annual NFT Awards at NFT.NYC
Nominations have been announced for the 2nd annual NFT Awards at NFT.NYC 2022. The following are listed in the category for Best Fashion NFT Project: Eyes of Fashion, MAVION, RTFKT, The Fabricant, The Royals. RTFKT Studios was the winner in this category in the inaugural NFT Awards 2021.
The NFT Awards are decided by community voting. Validated email addresses are able to vote for one of the top five nominees in each category. Voting is open until June 1. The 2nd Annual NFT Awards will be held at the Marriott Marquis on June 21, 2022.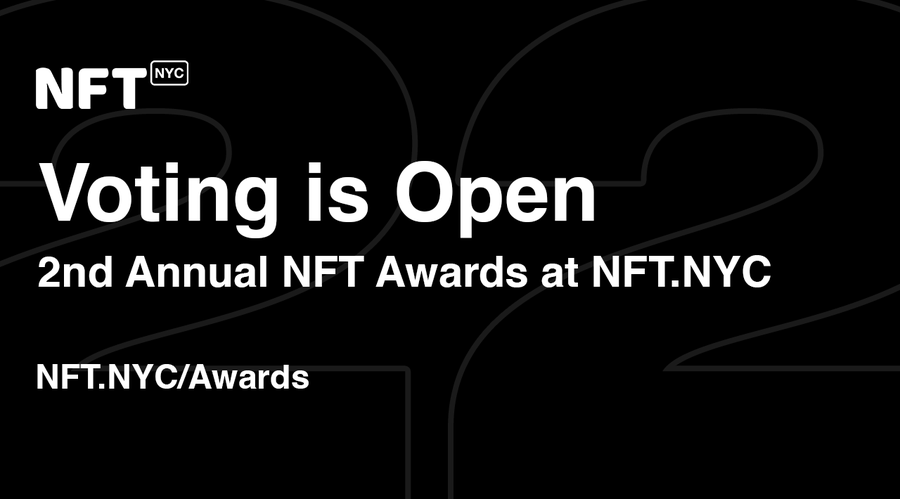 After a well-received 4th edition last year NFT.NYC will return from June 20-23, 2022. The landscape since then has become crowded with major NFT and web3 conferences. Both VeeCon and NFT Berlin took place in May 2022, while Consensus is scheduled for June 9-12, 2022.  
A total of 12,353 nominations were received for the 2nd NFT Awards. Categories include Most Innovative NFT Project, Best NFT Artist, Best Blockchain for NFTs and many more.  The NFT Awards is supported by OpenSea, APENFT and NFT.Kred.