The web3 marketing firm and product studio Serotonin recently released a report in which they coin the term web2.5. Described as the way brands have embraced NFTs in the past year and a half, the concept of web2.5 represents the way that brands can make incremental steps into the metaverse without stumbling in what is a rapidly-shifting environment.
The executive summary of the report puts the significance of web2.5 into even more precise terms. It is described as "a set of solutions that allows users to navigate web2 infrastructure using their web3 assets." Among the defining features "bridging the physical and digital" might be the easiest to comprehend for brands looking to enter the space, in which for example NFTs can be redeemed for physical merchandise.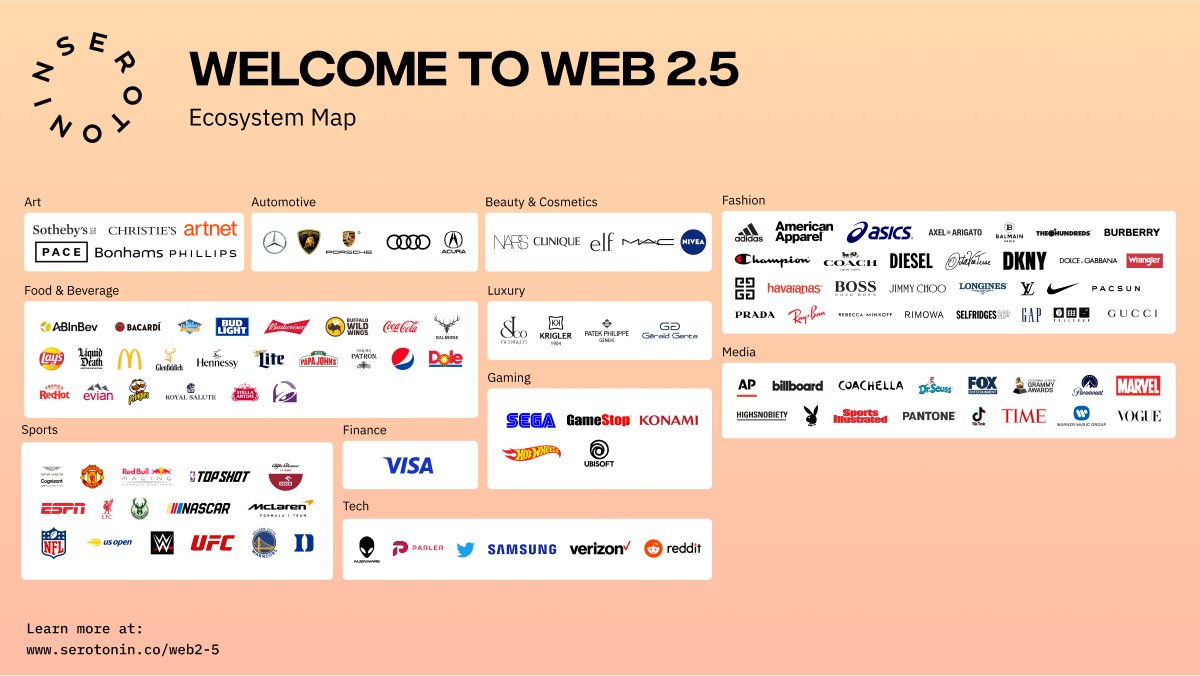 The chapter in the report focused on fashion states that a "clear product market fit for fashion brands has yet to emerge," but that "trends are beginning to surface across the category." The key reference in this chapter is Nike acquiring RTFKT, which is possibly the most aggressive move yet by an IRL brand looking to gain a foothold in the digital fashion space. The claim is made in the report that this acquisition set the stage for massive market shifts, including offering a roadmap and confidence to intrepid brands.
In looking ahead the report notes that nuanced utility in NFTs will be crucial for wider adoption. Though the concept of added utility has been a hotly debated topic as of late for many digital artists, the point is that ownership is not enough. NFTs are not simply collectibles, and as the report says web2.5 is not simply a blip on the radar.